It is currently 19 Feb 2018, 19:44
Topic Posts: 1/3
Posts: 638
Joined: 11 Dec 2016, 09:56
Cash on hand: 3,108.50 GLP
x 397
---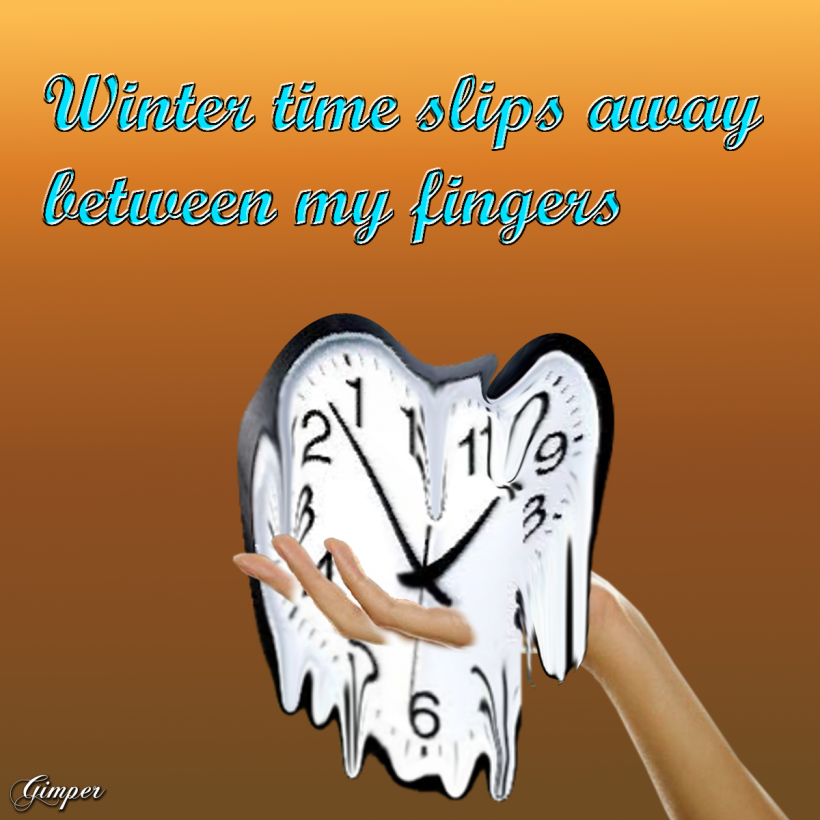 TODAY 26-03-2017 WE GO FROM WINTERTIME TO SUMMERTIME IN EUROPE
---
Registered members enjoy ads-free content
Topic Posts: 1/3
Posts: 1962
Joined: 19 Jan 2017, 11:42
Cash on hand: 17,162.78 GLP
Gender: Gal
Operating System: Windows
x 231
x 505
---
Gimper, What a nice creation! It reminds me a very known Dali's painting. Well done the deformation and the numbers on the wrong side is very innovative.
Issabella
---
Topic Posts: 1/3
Posts: 2227
Joined: 28 Sep 2016, 03:35
Cash on hand: 13,233.70 GLP
Gender: Gal
Location: USA
Operating System: Windows
GIMP Version: 2.8.22
x 8
x 468
---
Very nice, Gimper. Time does seem to "slip" away!
---
Last 20 Members Who Visited This Topic
Similar Topics

Replies
Views

Last post
Users browsing this forum: No registered users and 2 guests